115.00 €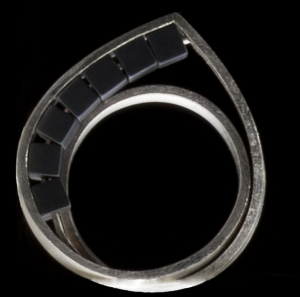 BARANA collection silver and hematite cubes drop shape ring. Matte finish.
Ref. BAH03AN
Sizes: 4mm wide. 3,5mm cubes.
 You can check your size here.
.
.
VAT and delivery fees to Balearic Islands and main land (registered mail) included in jewel price. Express shipment, shipment to any other places in Europe or other, from 10€. Please contact me and I will be very pleased to send you all details.