Handmade jewelry designed and created in Menorca. Own colllections and commissioned jobs.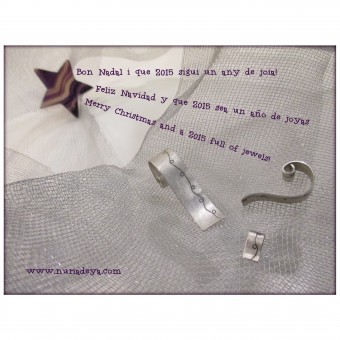 Our schedule over Christmas days…
This year, I wish you happy holidays with a manger … made of "Rínxols", the new collection this year. The shapes and sizes of these pendants and earring, made me think about nativity scene figures … so here you have the result of this particular photo shoot … so lucky the models were patient!
And here you have our schedule for these dates: you will see that we have extended the hours of customer service to facilitate your visit … so … I hope to see you around! You could see our novelties, jewelry that you already know, the new decoration of the showcases … and also the "vintage" posters that we have prepared to welcome you to the showroom!
.
.
I wish you all the best!!
.