Handmade jewelry designed and created in Menorca. Own colllections and commissioned jobs.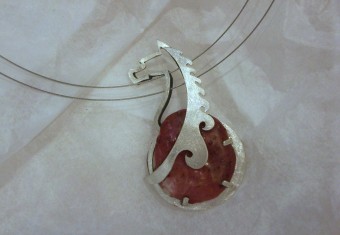 I made the jewel… you take THE PICTURE!
This is a year of anniversaries :  I started this professional adventure in the world of jewelry 10 years ago and also because I opened the new studio to the public 5 years ago.
I think all this … deserves a celebration! And I fancy doing it with you !
If over these years you got one of the jewels that I have created as a present (or you have made yourself a gift ), I propose  you to take  a picture of the jewel in the way you like: wearing it, creating a special setting to take it, over a trip, in a special day… it is totally up to you! When you have it, you can do the following:

– If you have a facebook account, hang the photo ang tag it with my name Nuria Deya or Núria Deyà Joiera Artesana
– If you are on Instagram, hang the photo and tag it @nuriadeya

– If you have any problems or you have no account on these social networks, send the photo to [email protected] I will hang them here.

And in return for your photos … a will give out this jewel to the one that seems the most original to me! It is a unique piece created especially for the occasion , in silver and a shell from Menorca: the 2013 version of one of my most special pieces: the "sea" horse. This pendant is the result of daily reinvention and enthusiasm to move forward!
So …. I ENCOURAGE YOU to take part in this contest! You have time until January the 31st 2014.
I will love to see …. my jewelry through your eyes and devices!
2 responses to "I made the jewel… you take THE PICTURE!"