Handmade jewelry designed and created in Menorca. Own colllections and commissioned jobs.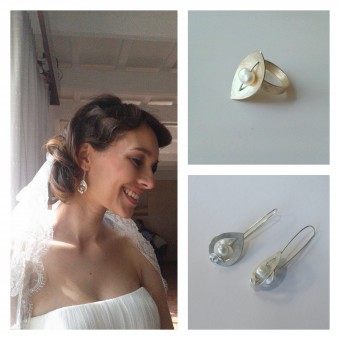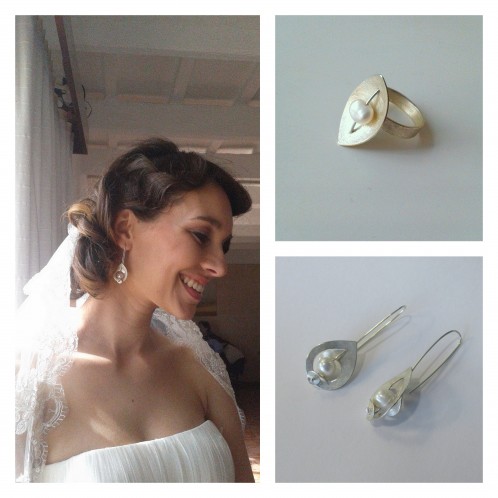 Fashion session in Biniai
Last sunday march 8th, I took part in a fashion session in Biniai Nou, a rural tourism house which is near Maó, were we were wonderfully welcomed!  In fact, it was a total improvisation on my part going there,… but I'm glad to have been involved for the first time in an initiative of this kind! It was an enriching experience.
.
The other participants in the session were:
Photographer Karlos Hurtado (he took most of the pictures of the model I used in this post). Novias Guájara provided the dresses: of communion, for bride and groom, and ceremony ones, as well as the styling. Productors de Somnis, wedding planners y event organizers The hairdresser (for older and young), was Sunta Estilistes, and makeup (for olders… and young!) was carried out by Estetica Lynda. Óptica Riera, brought in glasses, Tarta Touille cakes and decoration and Es Bosc Centre de Jardineria flowers… and of course, the models (and their families)! We had a great time, specially with the youngest! My assistant (thanks Leti) and myself tried to find the appropriate accessories for each dress, and we overcome other things as some allergies of one of the models, and changing earrings to the girls!
.
.
Each one contributed to make everything go as well as possible … and here you have some pictures of the result! (You will find that with each image of the model, there are enlarged photos of the jewelry they wore.)
Congratulations to the organizers! I think in current times, it is very interesting to establish synergies between different professionals! And finding spaces for exchange with people who have enthusiasm to do things.
Go ahead!