350.00 €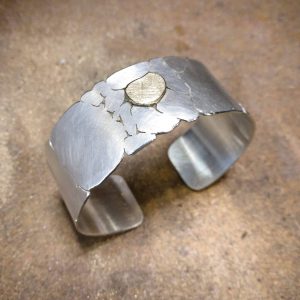 ESQUERDES collection silver and gold bracelet.
Ref. EQ03PU
Sizes: 24mm widthness. Length: 16mm. Please contact me for different sizes.
VAT and delivery fees to Balearic Islands and main land (registered mail) included in jewel price. Express shipment, shipment to any other places in Europe or other, from 10€. Please contact me and I will be very pleased to send you all details.