Handmade jewelry designed and created in Menorca. Own colllections and commissioned jobs.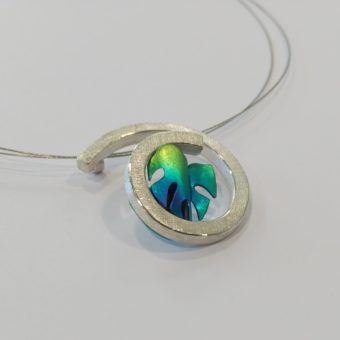 Giveaway on Facebook
Yes!! Giveaway on Facebook to celebrate this ten years at my workshop!!!!
This is one of the surprises I talked about in my previous post, as 10 years of workshop deserve a celebration!!
To take part in it, go to my facebook page and follow the instructions in the post with thie image, which is the giveaway jewel. Is it a silver and anodized niobium pendant, created expecially for this ocasion. You have until January the 6th at 11:00pm to participate. The giveaway will be done with Easypromos and I will announce the winner over next week after it finishes.
I encourage you to participate
Merry Christmas!