Handmade jewelry designed and created in Menorca. Own colllections and commissioned jobs.
Posts Tagged 'fusta'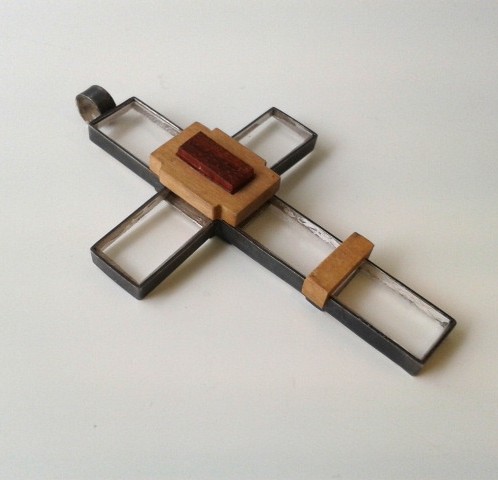 I had the chance to present Sant Cristòfol cross in the Gran Migjornale 2014, a very special jewel linked to Es Migjorn Gran and its patron. It is a small-scale reproduction, of  the cross imagined by  José Luís Moll and made with a town's carpenter help, for the previos Gran Migjornale edition; today, it is inside Sant Cristòfol church. We thought this Art Festival was the perfect ocasion to make it known!.The original cross is made in metal, glass and wood: this jewel, although manteining its original design, is made in blackened silver...