Handmade jewelry designed and created in Menorca. Own colllections and commissioned jobs.
Posts Tagged 'Workshops'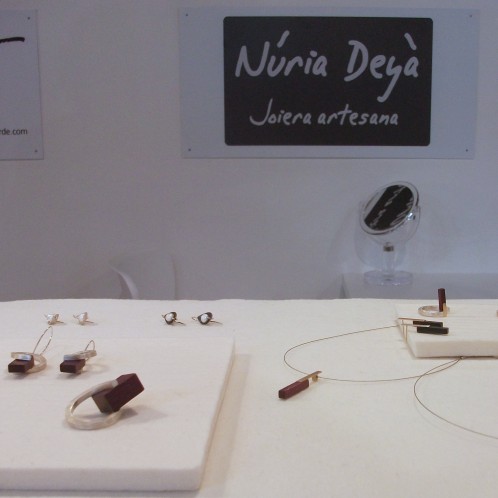 A month ago, I had the opportunity to participate once again in Espaijoia professional meeting, in its third edition at the Sala Marqués de Comillas in the Drassanes Reials (Maritime Museum) in Barcelona.  It is a small format show, which this year had 115 exhibiting companies and 10 schools of jewelry. There was an increase in visitors compared to last edition. I do not know if it is for the environment or the attitude of the visitors and the exhibitors themselves (or a little of everything) , but Espaijoia always gives me posit...