Handmade jewelry designed and created in Menorca. Own colllections and commissioned jobs.
Posts Tagged 'guitarra'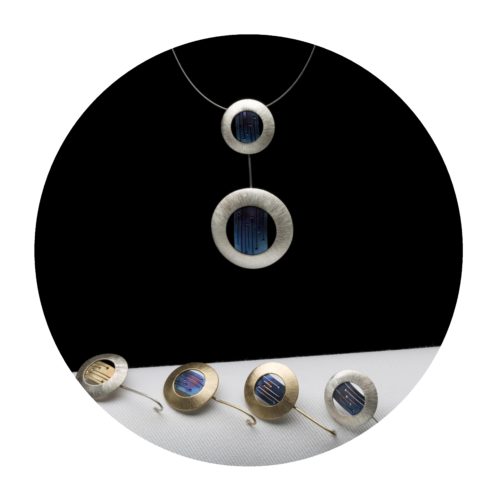 In this post you will see images and a small review of some of my collections created some time ago: they are part of my history, path and evolution. GUITARRA: This series of jewels is inspired by the shape of the guitars and mainly, in the vision of the strings with the central hole of the instrument. In the case of these jewels, what turns into a hole are the strings, which are openwork lines in the metal plate. The materials used to make these rings, pendants and earrings, are silver and anodized titanium, gold a...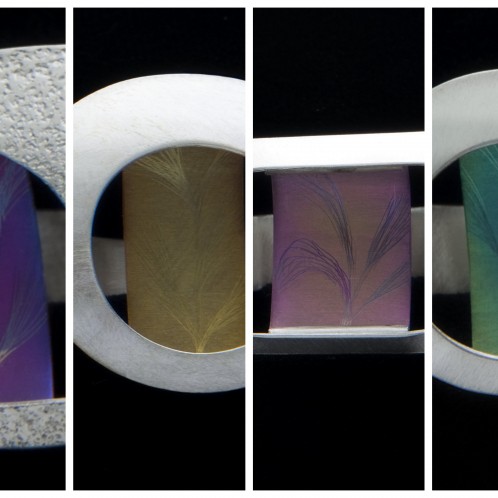 In some of my jewelry descriptions , as in the collections FULLA PI JONC GUITARRA BARANA you find these words ... titanium, than probably sounds familiar to you, but also  "niobium " and "anoditzed " ... What do they mean? In the workshop, I use precious metals as silver and gold, and others that are not, but which by its nature, I like to include in my jewelry. I talk about TITANIUM (Ti ) and NIOBIUM (Nb) . Both metals have similar characteristics : - They are lightweight, so they they allow me to create jewelry with a very low...