Handmade jewelry designed and created in Menorca. Own colllections and commissioned jobs.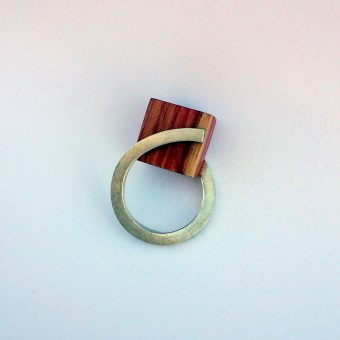 DeDalt
Collection inspired by the vision of city and town buildings from above: you see things in a different way, and you need to look from another point to have the complete picture. 
.
On this ocassion the proposal is to combine precious metals (gold and silver) with diferent colors woods: Kingwood, rosewood, ebony, cocobolo or putumuju. Wood finished using furniture restoration techniques.

Some of the jewels of this collection are also characterized by their versatility. Thus, some of them are, as an example, a ring which can also be worn as a pendant and earrings that can be worn in two different lengths and as a pendant.
.
Soon available in our online store.
.