Handmade jewelry designed and created in Menorca. Own colllections and commissioned jobs.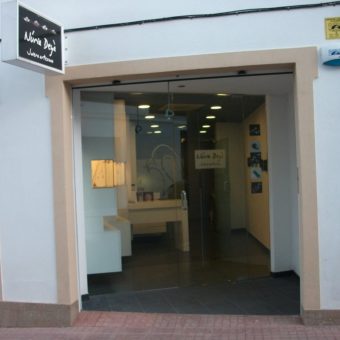 10 years of workshop/showroom
On December 20, 10 years ago, I opened this workshop/showroom. And I want to celebrate it with all of you!
In fact, I have been working professionally in this world for 15 years and 10 years doing it from this workshop, creating jewelry and attending to all those who, at one time or another, come to visit my local.
These are years full of constant and daily work, effort, anecdotes, creativity above all, to meet people from here and there… A great experience to be able to live doing what you like.
Many times I am an accomplice of your surprises, or I "sneak" in your celebrations … so this time, I am the one who has prepared you, with great enthusiasm, some surprises that I will reveal to you next week. Attentive!