Handmade jewelry designed and created in Menorca. Own colllections and commissioned jobs.
Posts Tagged 'Workshops'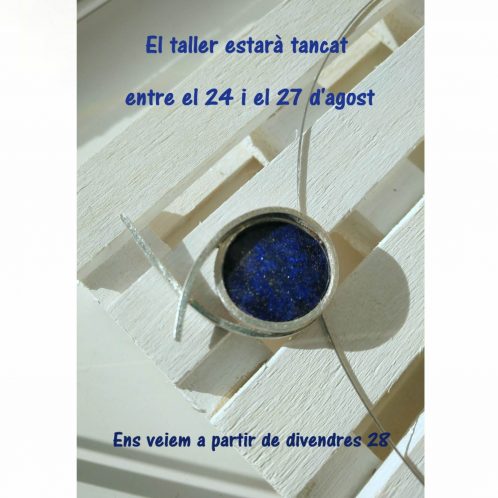 Between August 24 and 27, I will take a few days off and the workshop will be closed. As of Friday the 28th I will be back to attend you. If over these days, you want to make an appointment for later or make any questions, you have the contact form and social networks at your disposal....