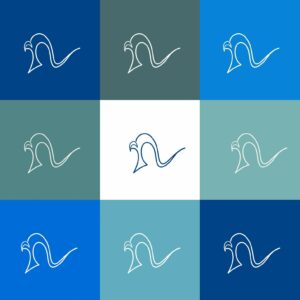 The online store system is very simple: when you enter one of the products that is available, next to its description, its sale price appears in the upper right corner and just below the image, a purchase button, as you can see in the following example: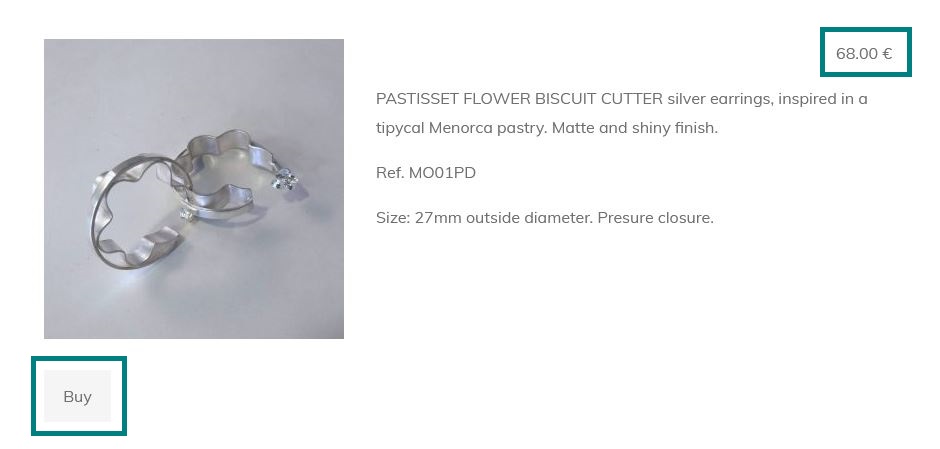 If you click on that button, the shopping cart will appear. When you have filled out the form, you have to choose the payment method. You currently have two at your disposal. Once the order is sent, you will receive an email with all the details. Keep in mind that the elaboration of each jewel is artisan and that there may be a few days of margin in the delivery time, since most of the time, I will have to manufacture it especially for you. Of course: I will keep you promptly informed of the status of your order. Thank you for your understanding!
If next to the product you like, no price appears, it is because this jewel was made to order or it was a unique piece that is no longer available. If you are interested in something similar, I will be happy to define it with you.
Something similar happens with wedding bands: in the page you will neither find a cart, because I elaborate them "on demand": this means that you and your idea have much to say. If you provide details such as the measure of your fingers, the width that you like and if you explain a bit what you want, I can make you a more accurate proposal. The photographs are examples of some of the customized rings that have made.
VAT and delivery fees to Balearic Islands and main land (registered mail) included in jewel price. Express shipment, shipment to any other places in Europe or other, from 10€. Please contact me and I will be very pleased to send you all details.