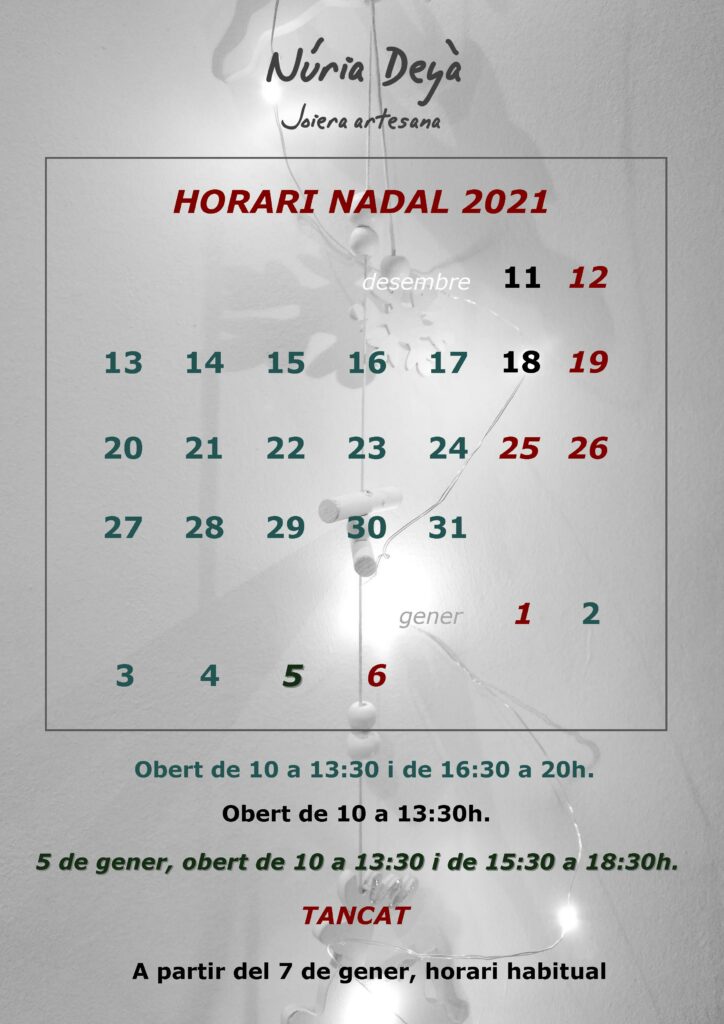 Here you have the showroom schedule for these days. Have a look to the new jewels and if you want to order a special piece, don't wait until the last moment, since handmade jewelry, needs some days to be elaborated!
To make an appointment outside of this schedule, please send a WhatsApp to 699094573. You can also do so via email: nuriadeya@gmail.com. For sure we will find the moment!
And also, this year, I take part in Nadal a Ferreries Christmas giveaway, an activity held by Ferreries tot l'any, in wich more than 40 shops in the town take part. Among all the customers who make their purchases during these days, on January 10 different batches of products and purchase vouchers will be raffled. In addition, another draw is also active through their social networks. I also encourage you to participate in that one!
On January 7th, we return to our regular schedule.
Happy holidays and … see you!