152.00 €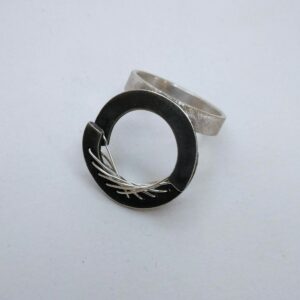 XARXES collection silver (white or oxidized) round ring  and silver wire.
Ref. XA02AN
Size: 22mm diameter. 4mm ring
You can check your size here.
VAT and delivery fees to Balearic Islands and main land (registered mail) included in jewel price. Express shipment, shipment to any other places in Europe or other, from 10€. Please contact me and I will be very pleased to send you all details.