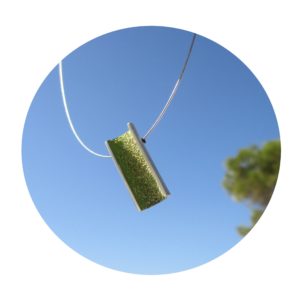 Collection inspired by Russian sculptor Naum Gabo (1890-1977), abstract art contemporary artist. He created curved shapes and managed to get a lot of volume from the plane, which I always find very interesting.
y acabades amb arena pigmentada.
Pieces made ​​in silver, combined with gold or hematite, and finished with pigmented sand. The introduction of this material gives the pieces an interesting play of shades.
.
Some jewels of this collection are now available. Click on the pictures to have more details. If you want more information, do not hesitate to contact me.
.