Handmade jewelry designed and created in Menorca. Own colllections and commissioned jobs.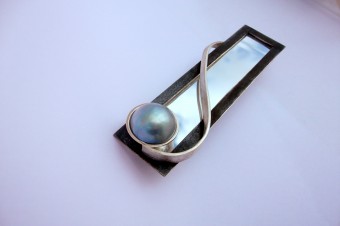 "Dalt ses Teulades III" brooch-pendant
This is another jewel of "Dalt ses Teulades" series. It is also a brooch that can be worn as a pendant. It is made out of silver, oxidized in some parts, a mabe pearl and a mirror, so it changes depending on the place where it is worn… depending on the surface reflected.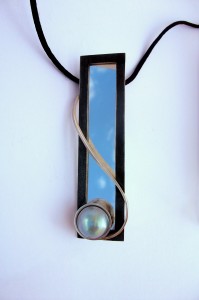 .
Until the end of November, you can see it exhibited in La Mirada Expandida in Barcelona, with
"Dalt ses Teulades I i II" rings
"Dalt ses Teulades V" brooch-pendant