Handmade jewelry designed and created in Menorca. Own colllections and commissioned jobs.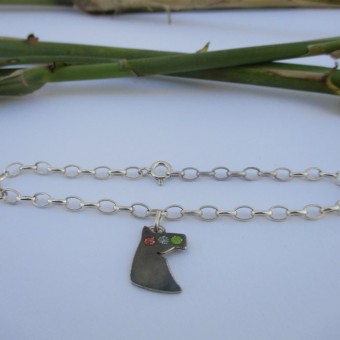 TA TA TERO bracelet 01
45.00 €
TA TA TERO silver, oxidized silver and pigmented sand bracelet. Silver chain. Presented in exclusive packaging.
Ref. TA01PU
Sizes: 19mm adaptable to different sizes chain.
.
.
.
It can also be done in white silver and/or rigid bangle.