Handmade jewelry designed and created in Menorca. Own colllections and commissioned jobs.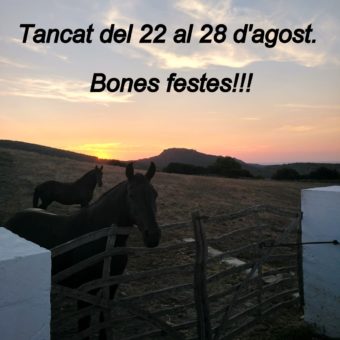 Sant Bartomeu 2018
Sant Bartomeu fiestas are already here: these are days of concerts and dinners outside, pennants that move with the wind, good wishes and lots of things to prepare! Queues in the bakeries, smell of homemade delicacies and this year, in our case, more nerves than ever. And the last days of the fiesta, the horses and the fuss will fill the streets of the town.
Here you have the link to the fiestas program.
The workshop will be closed between Wednesday 22 and Tuesday 28. On Wednesday 29, I will open again, with the usual schedule.

Enjoy!!!