Handmade jewelry designed and created in Menorca. Own colllections and commissioned jobs.
Posts Tagged 'nature'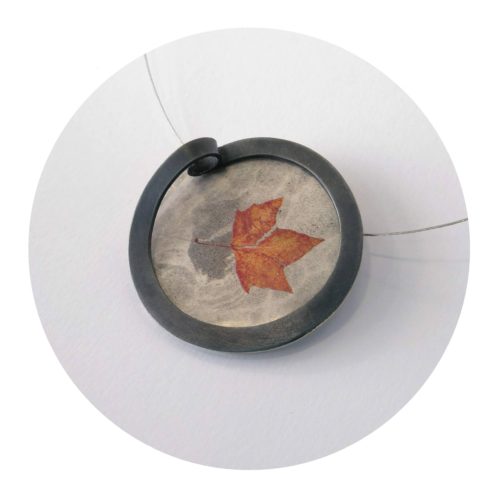 The idea for this new collection SURANT (floating), comes from a photograph I took some time ago of a leaf floating in the sea. This image transmits strength and serenity to me: it leads me to the sensation of floating in the sea a summer sunset in a Menorcan cove. I wanted to integrate the leaf in the jewel, and to do it, I have applied an image transfer technique in silver. I have worked in two versions: one, with the image in colors, with a roung shape and blackened silver. The other one, with the image in balck and...