Handmade jewelry designed and created in Menorca. Own colllections and commissioned jobs.
Posts Tagged 'bracelet'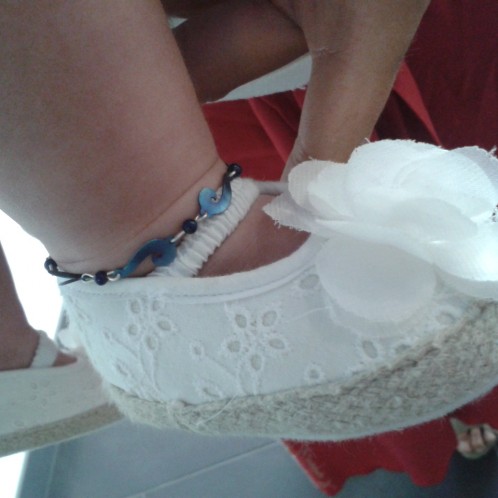 These days I have finished a special commission work, one of those you really enjoy! A jewel for Ona's ankle. . Some months ago, I took part in a Bellypainting organized by Cositas de Mamis, which is a parents community in Menorca; I painted the belly where Ona was. Ona means wave, so the inspiration was her name. It was a great experience: you don't usually have the chance to paint on a support which is alive... and moves depending on where the brush is! . Ona was born and some months later, her parents commissioned me a jewel for ...