Handmade jewelry designed and created in Menorca. Own colllections and commissioned jobs.
Posts Tagged 'pearl'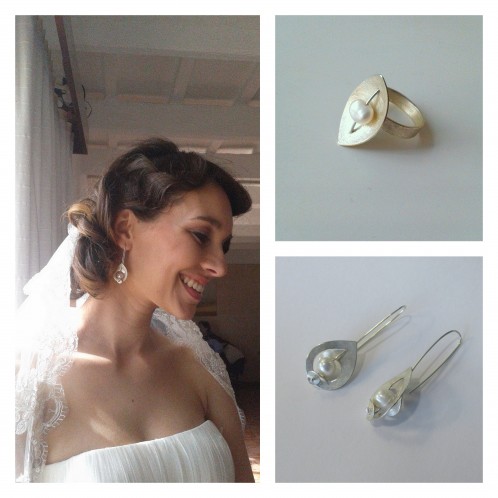 Last sunday march 8th, I took part in a fashion session in Biniai Nou, a rural tourism house which is near Maó, were we were wonderfully welcomed!  In fact, it was a total improvisation on my part going there,... but I'm glad to have been involved for the first time in an initiative of this kind! It was an enriching experience. . The other participants in the session were: Photographer Karlos Hurtado (he took most of the pictures of the model I used in this post). Novias Guájara provided the dresses: of communion, for bride and groom, an...