Handmade jewelry designed and created in Menorca. Own colllections and commissioned jobs.
Posts Tagged 'estiu'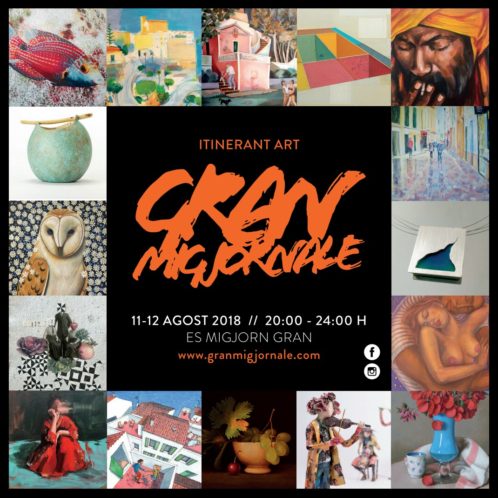 In Agusts the 11th and 12th, Gran Migjornale comes back: for two days, the village of es Migjorn Gran becomes a large exhibition space, a cultural event that began in 2006. The event is organized by Amics de l'Art d'Es Migjorn Gran. For two days the "migjorners" open doors and windows to fill every corner of their houses with painting, photography, sculpture and other arts by local artists, visitors and guests. On Saturday 11th, at 7:30pm, the inaugural act of this art festival will take place at the Pla de d'Església, with a spee...